Using ONLY high-quality wire ropes with certified standards can prevent possible damage and potential financial loss.
Quality Products with Comprehensive Services
Thai Mui Corporation Public Company Limited is one of the companies in the Thai Mui Group, founded in 1998. Thai Mui Corporation Public Company Limited operates the business distributing high-quality wire rope products and lifting equipment as well as providing comprehensive after-sales services. Thai Mui has a team of experts who can provide comprehensive solution services with regard to safety and offer quality products for every industry.
Thai Mui Corporation Public Company Limited is a leader in the selection of high-quality wire rope and lifting equipment and a distributor of famous brands from many countries around the world, such as Bridon, Casar, Kiswire, Crosby, in response to the requirements, in terms of safety and long-term cost reduction, of the customers in various industries. 
In addition, we have engineers and experts from the wire rope manufacturers that can give advice as well as providing training to educate and solve problems for customers such as using test tools and providing the latest-technology inspection. We also give full attention to aftersales services, thereby creating confidence for our customers to make sure that the use of wire rope and lifting equipment is correct and safe.
Over the past half-century, Thai Mui has accumulated knowledge and experience from problems and the usage of wire rope for customers in each industry. The research and development team has produced and imported tools used to examine the properties of the wire ropes and lifting equipment in various ways. This leads to the abundance of knowledge and understanding making us the specialist in providing advice and solving usage problems such as the design of lifting equipment and guidelines for using wire rope to suit each customer's usage in every industry.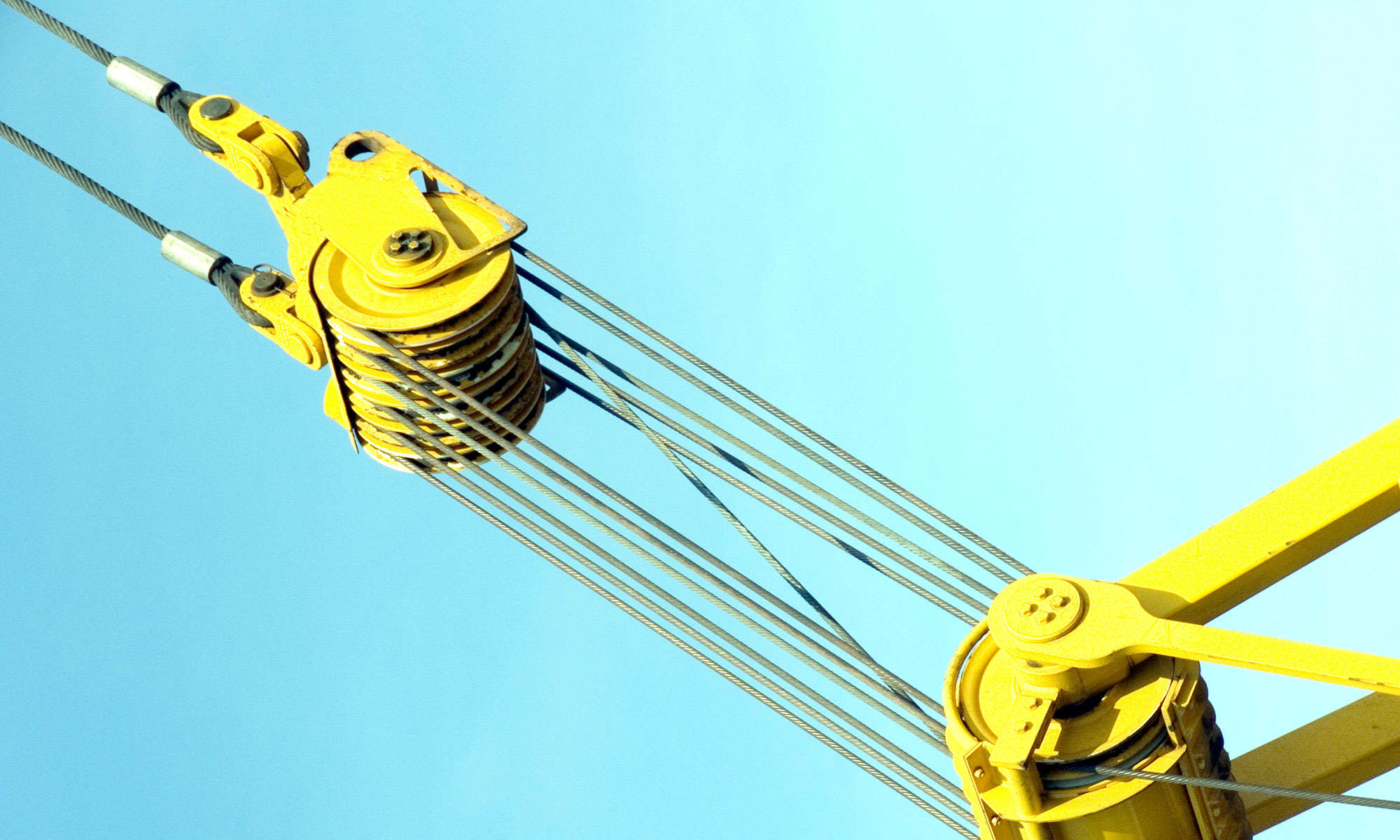 Why we are trusted by our customers in the industry?
Thai Mui can provide Mill Certificates from the manufacturer specifying the materials, traction safety value, diameter, and other details used in the production of the given product.  In addition to the wire rope and lifting equipment distribution business, the Company also offers wire rope replacement services. With that, the Company is able to provide testing services by issuing the Load Test Certificate to the customer. Moreover, the Company also offers a crane and wire rope inspection service. The inspection service includes providing various types of services, such as providing advice on usage, installation, training, and repair. Having been able to fully meet the needs of customers and create maximum satisfaction, the Company has been trusted by customers in terms of quality of products and services from the start.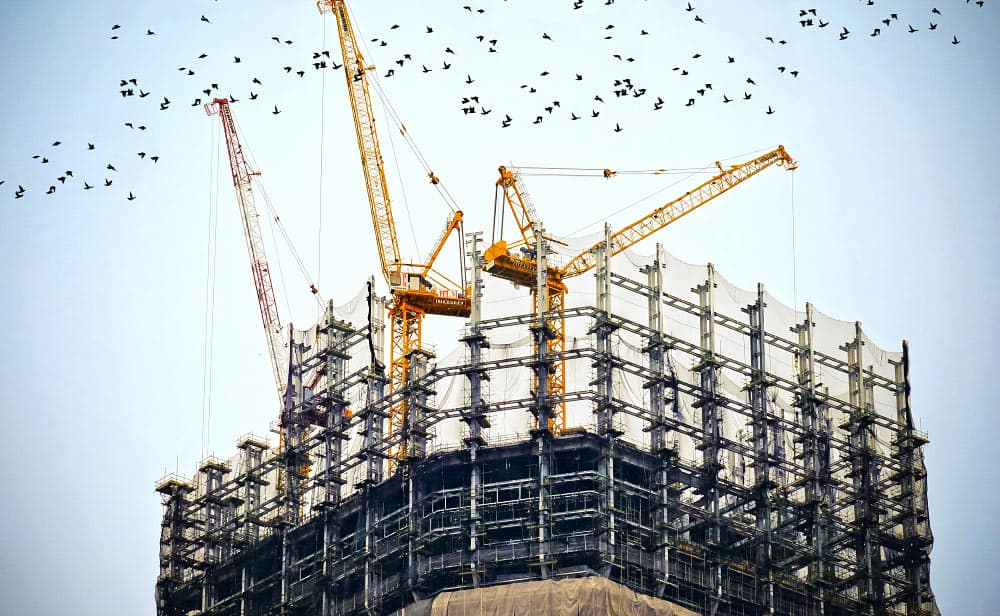 Various High-Quality Products
We offer various high-quality products with certificates to meet the different customers' requirements
Wire Rope

Shackle

Webbing Sling

Turnbuckle
Wire Rope
Wire ropes can be divided into 2 main types: Single Layer or Single Strand Wire Rope and strand Rotation Resistant or Multi-Strand Wire Rope. The properties of the wire ropes will vary according to the purpose of use, size, structure, axis type, wire rope grade, wire surface characteristics, wire arrangement, and spiral direction.
The Company distributes wire ropes both by cutting the length needed and by providing the ropes with the ring-ends or assembling with gripping devices according to the size and requirements of the customers for immediate usage. The Company also offers testing on wire rope and lifting equipment to know if the Sling's tensile strength, when assembled and used, is in line with the standards. Besides, if any customer wants to have an external expert to certify the tensile strength of the product, the service can also be provided.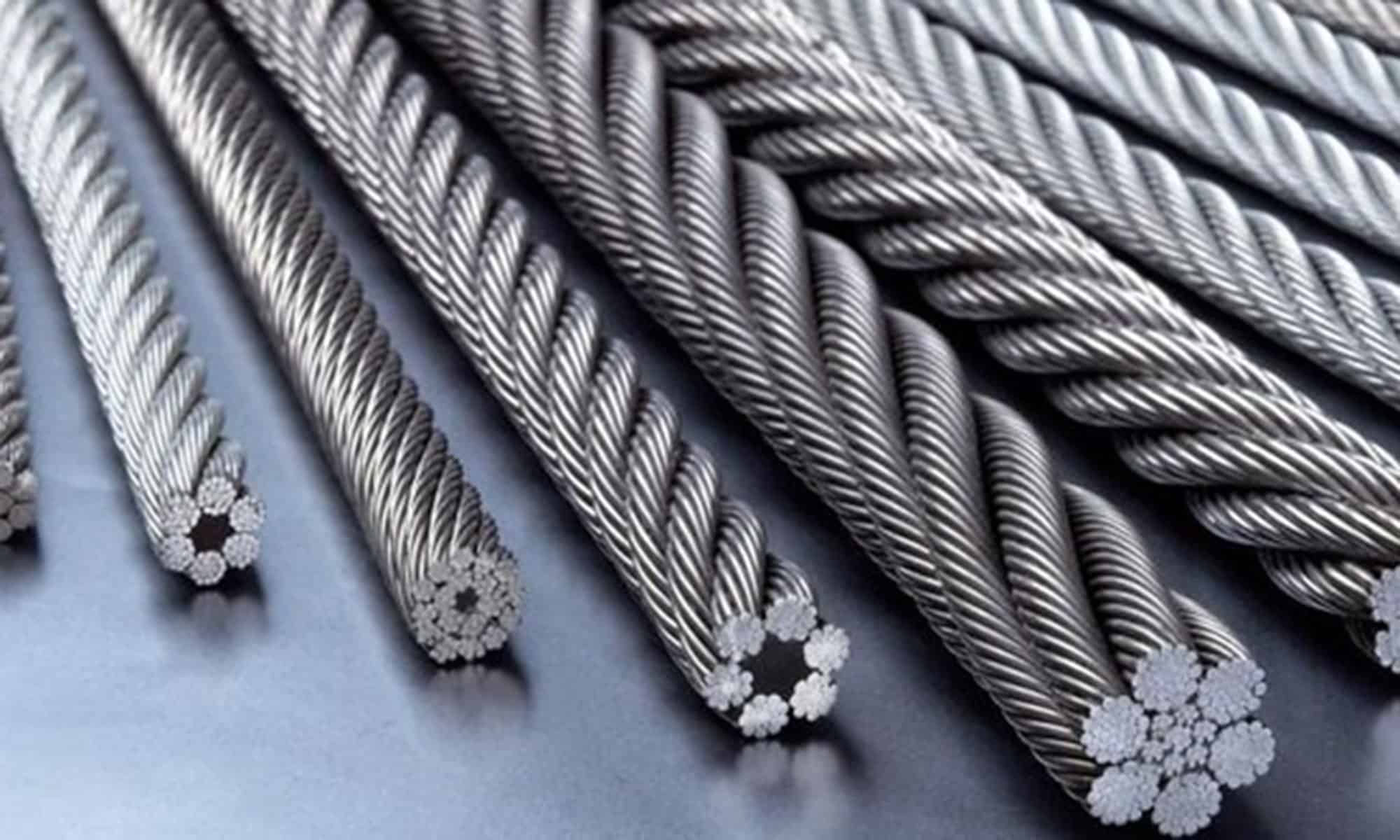 Shackles
The lifting device is a device used to hold the wire rope end for binding the material that needs to be lifted or moved. There are many types of gripping devices in which one of them is a shackle. Shackles are used to assemble the workpiece with a wire rope in a moving job. 
When using shackles with other equipment to lift or move objects, one should consider the type of work, the type of equipment used, product weight, and the standard quality of shackles to make lifting or moving more secure.
Brand
Crosby
Talurit
GreenPin
Kondotec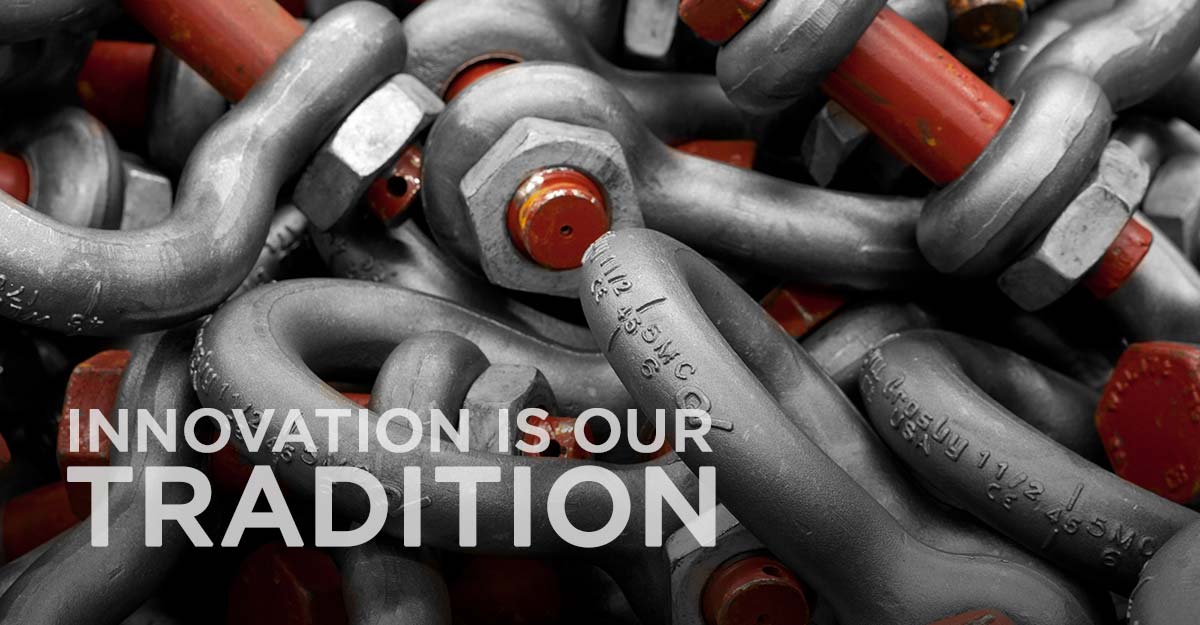 Webbing sling
Webbing sling made from polyester is a type of synthetic fiber with high tensile strength and has better properties than other types of synthetic fibers. Webbing slings can be divided into two types: Flat Webbing Sling and Round Sling. Webbing sling is more flexible and can bend easily into materials that it lifts and does not damage the surface of the lifted material. It is light, does not get rusty like wire or chain, and is suitable for use with easily-scratched-surface products.
Webbing sling can also be used with the environment that requires the durability of weak acid chemicals, oil, grease, and seawater. In addition, the webbing sling is not electrically conductive and can withstand up to 100-degrees-Celsius heat. It is also suitable for lifting that prevents scratching. Webbing sling can be classified according to the color
Brand
Safetex
Kema
ThaiMui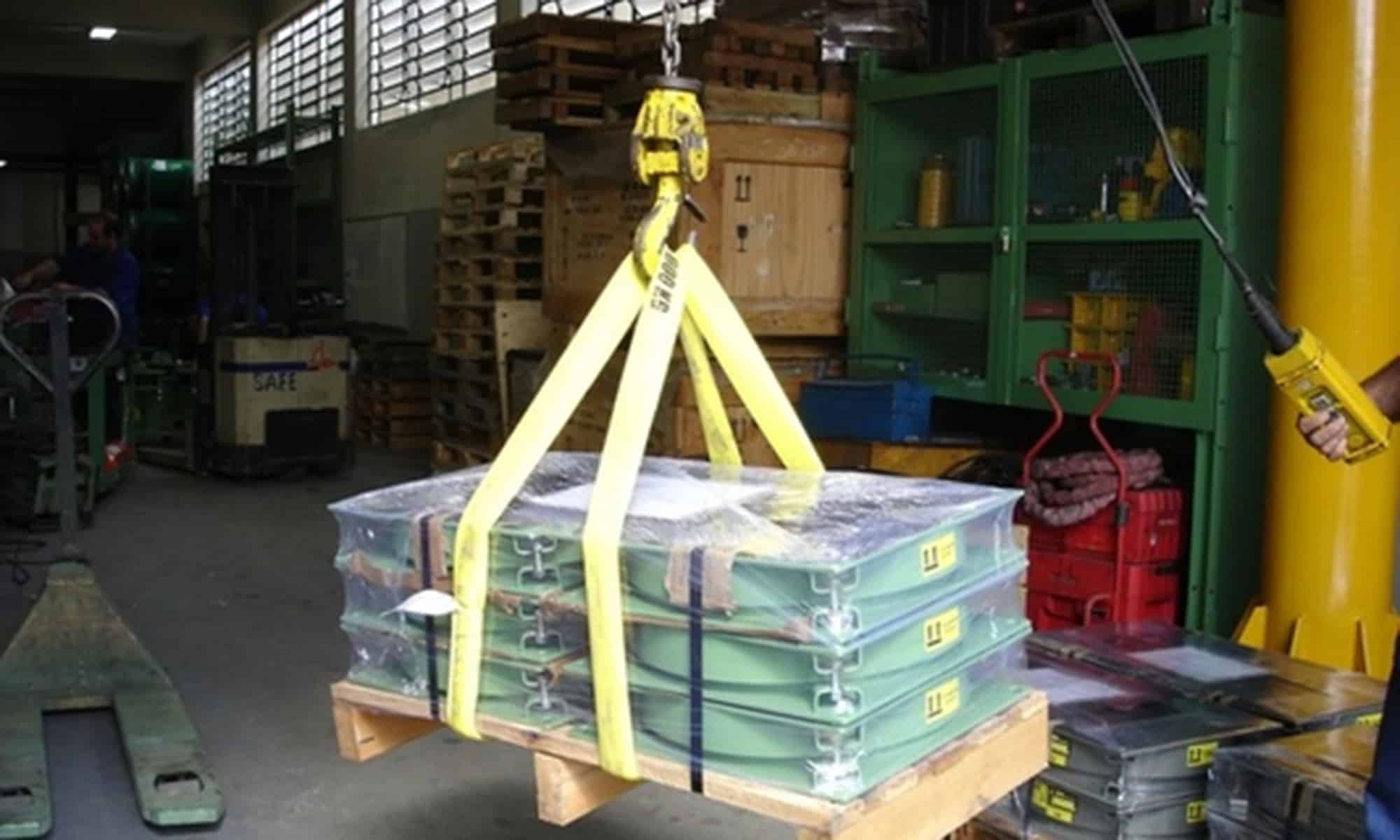 Turnbuckles
A turnbuckle, stretching screw or bottlescrew is a device for adjusting the tension or length of ropes, cables, tie rods, and other tensioning systems. It normally consists of two threaded eye bolts, one screwed into each end of a small metal frame, one with a left-hand thread and the other with a right-hand thread.
A turnbuckle is made from both steel and manufactured from stainless steel. The one made of steel usually has higher durability, long service life, and is commonly used with wire rope or rope, suitable for heavy-duty applications. The one made of stainless steel is durable in all weather conditions, not prone to rust, so it is often used in the decoration of places and often used in conjunction with wire rope or rope.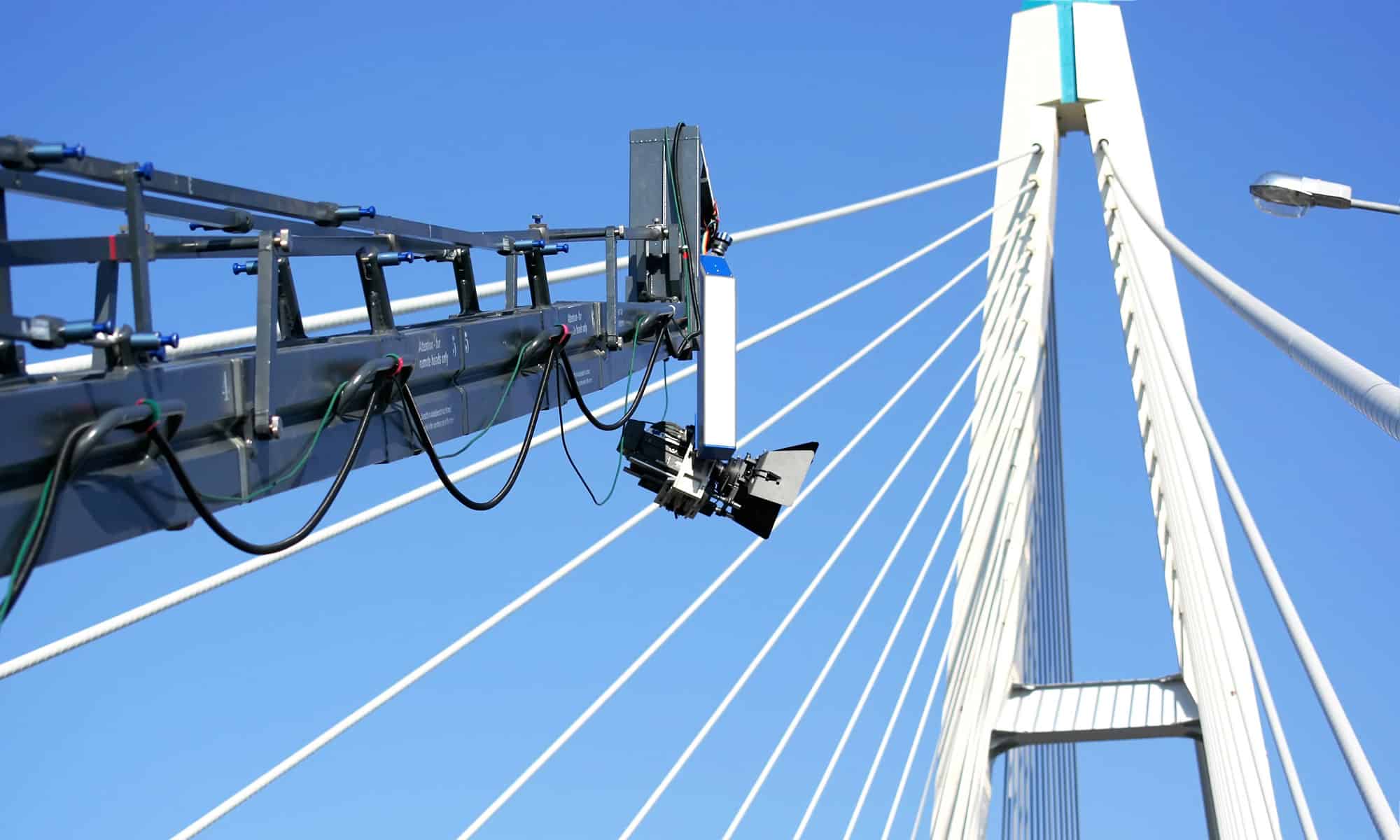 บริการครบวงจร
นอกจากสินค้าที่มีคุณภาพมาตฐานในระดับสูงที่ลูกค้าไว้วางใจแล้ว ไทยมุ้ยยังมีบริการตรวจสอบลวดสลิงที่มีประสิทธิภาพสูง พร้อมใส่ใจดูแลลูกค้าตลอดการใช้งาน รวมถึงมีบริการอบรมเรื่องการใช้อุปกรณ์ต่างๆ โดยมี บริษัทย่อยของไทยมุ้ย คือ บริษัท โปรพอยท์ โกลบอล คอนซัลแทนต์ จำกัด เข้ามาดูแลลูกค้าในส่วนของการบริการตรวจสอบสินค้า ดังนี้
บริการทดสอบความสามารถในการรับแรงดึงและบริการเปลี่ยนลวดสลิง
เรามีบริการทดสอบความสามารถในการรับแรงดึงลวดสลิงตามความต้องการของลูกค้า โดยใช้เครื่องทดสอบและวิศวกรที่มีความเชี่ยวชาญ และมีการออกใบรับรองคุณภาพให้กับลูกค้า รวมทั้งมีบริการเปลี่ยนลวดสลิงให้ลูกค้าในกรณีที่ลวดสลิงเกิดความเสียหายหรือหมดอายุการใช้งาน
บริการตรวจสอบเครนและลวดสลิงด้วยสายตา (Visual Inspection)
เรามีบริการตรวจสอบ ลวดสลิง เครน และอุปกรณ์ยกหิ้วอื่นๆ ว่ามีสภาพที่สมบูรณ์ พร้อมใช้งาน และมีลักษณะการใช้งานที่ถูกต้องหรือไม่ โดยทีมงานวิศวกรที่มีความรู้ความสามารถและความเชี่ยวชาญ   
บริการตรวจสอบแบบใช้เครื่องมือแต่ไม่ทำลายชิ้นตัวอย่าง (Non-Destructive Testing หรือ NDT)
เรามีการบริการตรวจสอบโดยใช้เครื่องมือที่ไม่ทำลายชิ้นตัวอย่าง เช่น การตรวจเครน จะแบ่งเป็น 3 วิธี ได้แก่
1) การตรวจสอบด้วยสนามแม่เหล็ก 2) การตรวจสอบด้วยสารแทรกซึม 3) การตรวจสอบด้วยคลื่นความถี่สูง
ในขณะที่การตรวจสอบลวดสลิงจะใช้วิธีการตรวจสอบด้วยเครื่องตรวจสอบสนามแม่เหล็ก (Electromagnetic Testing Machine) ซึ่งการตรวจสอบแบบใช้เครื่องมือแต่ไม่ทำลายชิ้นตัวอย่างนี้จะทำให้รู้สภาพการสึกกร่อนภายใน หรือการแตกหักเล็กน้อยที่ตาเปล่าไม่สามารถมองเห็นได้
บริการแนะนำการใช้งาน ซ่อมแซม และอบรม
เรามีการแนะนำการใช้งานและซ่อมแซมลวดสลิง โดยทีมงานวิศวกรที่มีความเชี่ยวชาญและมีความรู้ความสามารถ และมีบริการอบรมให้ความรู้การใช้งานเครนเพื่อเพิ่มมาตรฐานความปลอดภัยในการทำงานให้กับกลุ่มลูกค้าอีกด้วย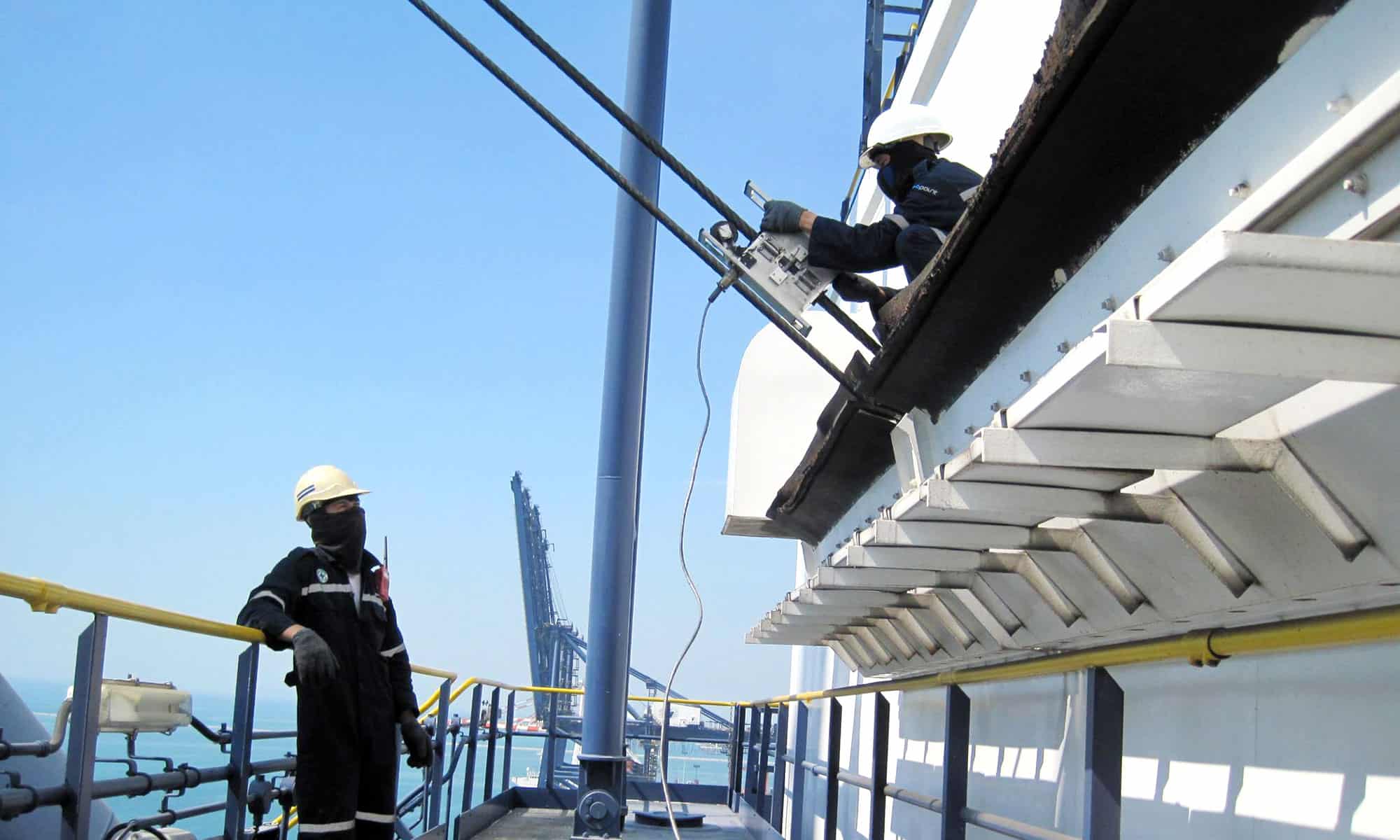 ตลอดระยะเวลาการประกอบธุรกิจจากรุ่นสู่รุ่นที่ผ่านมา ไทยมุ้ยได้ยึดมั่นในการคัดสรรสินค้าที่มีคุณภาพสูงจากผู้ผลิตสินค้าชั้นนำระดับสากล และให้บริการด้วยความจริงใจ รวมถึงนำเสนอสินค้าและบริการ ทางเลือกหรือนวัตกรรมใหม่ๆ แก่ลูกค้า เพื่อสร้างความพึงพอใจสูงสุด นอกจากนี้ บริษัทฯ มุ่งเน้นพัฒนาการดำเนินงานและการให้บริการเกี่ยวกับผลิตภัณฑ์ลวดสลิงและอุปกรณ์ยกหิ้วอย่างต่อเนื่อง โดยนำมาตรฐาน ISO 9001:2008 มาใช้บริหารคุณภาพผลิตภัณฑ์และบริการ ด้วยความมุ่งมั่นในการทำธุรกิจบนพื้นฐานความซื่อสัตย์มาโดยตลอด ทำให้ไทยมุ้ย เป็นที่ยอมรับและได้รับความเชื่อถือจากลูกค้าในอุตสาหกรรมต่าง ๆ เช่น อุตสาหกรรมธุรกิจสำรวจและผลิตน้ำมันและก๊าซธรรมชาติ กลุ่มอุตสาหกรรมท่าเรือ และกลุ่มอุตสาหกรรมก่อสร้าง ฯลฯ ตลอดจนได้รับความไว้วางใจจากคู่ค้าทางธุรกิจมาอย่างต่อเนื่อง  และทั้งหมดนี้คือความสำเร็จที่เราภาคภูมิใจ…
Trusted Partners
We simply select to be the distributor of only high standard manufacturers and world-class brands such as Bridon, Casar, Kiswire, Crosby.
We can answer all your needs. Simply let us know your requirements and we will promptly offer the best products and services for you with the extremely reasonable price.