Complete Services and Full Supports
The Company is able to provide testing services by issuing the Load Test Certificate to the customer. Moreover, the Company also offers a crane and wire rope inspection service. The inspection service includes providing various types of services, such as providing advice on usage, installation, training and repair. These services are under the operations of the Company's subsidiary, ProPoint Global Consultants Company Limited ("ProPoint" or "A subsidiary company")
Tensile Strength Testing Service and Wire Rope Replacement Service
The Company has Tensile Strength Testing Service according to the needs of customers using testing machines and skilled engineers. Then, the Company canissue quality certificates to customers. In addition, the Company offers the replacement service of wire ropein the event that the customer's wire rope is damaged or expires.  
Visual inspection service for crane and wire rope
The Company has one subsidiary company, namely, Propoint Global Consultants Company Limited ("ProPoint"), providing inspection of wire rope, crane and other lifting equipment. ProPoint's inspection service, by a team of knowledgeable, competent engineers and experts, checks the steadiness of crane's conditions to see if it is perfect, ready for use and if it is used with the correct manners. ProPoint provides services to both Thai Mui customers and external customers.
Non-Destructive Testing or NDT
ProPoint also offers Non-Destructive Testing or NDT which can be divided into 3 types, namely,
1) Electromagnetic testing
2) Liquid penetration inspection
3) Radio frequency non-destructive testing
The wire rope inspection normally uses the Electromagnetic Testing Machine. This tool-based inspection will not damage the sample, and will show the internal corrosion, any damaging conditions or a slight fracture that naked eye cannot see.
Consultation services for repairs and trainings
In addition to testing of the usability of cranes and wire ropes, ProPoint also provides trainings and repairs of wire ropes by a team of skilled and knowledgeable engineers. In addition, ProPoint also provides training services for crane operators to increase work safety standards for customers.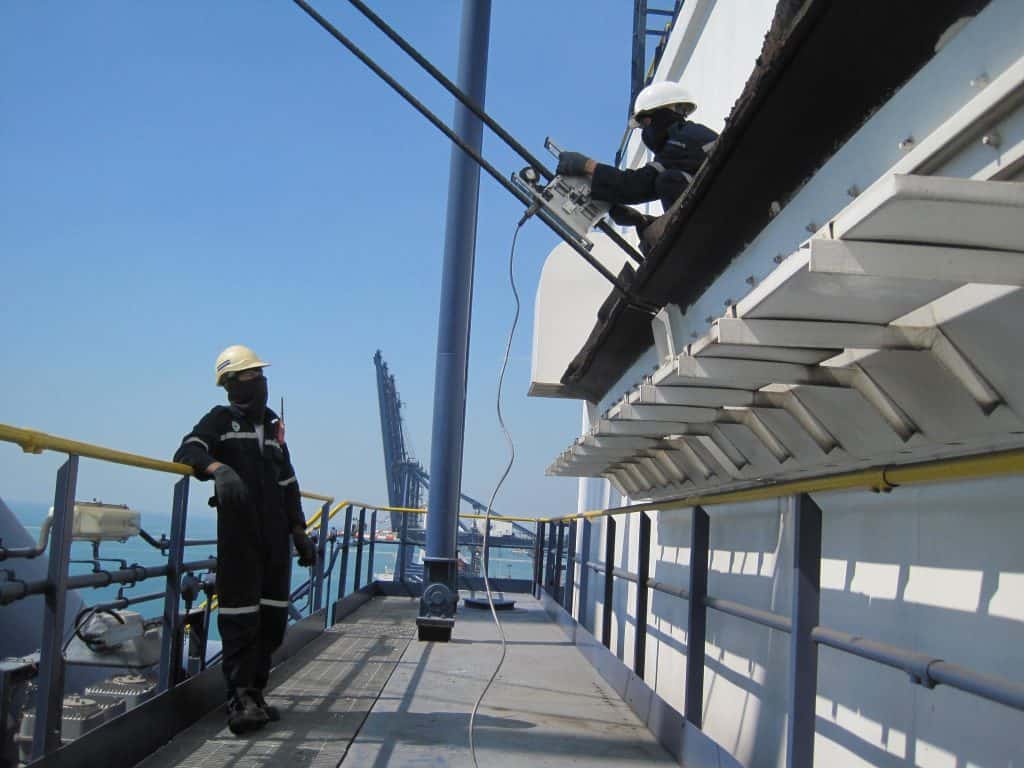 Throughout the course of the business from the past to the present generation, the Company has adhered to the selection of high-quality products from leading international manufacturers and to the delivery of sincere products and services, alternatives, or new innovations for customers to create maximum satisfaction. With the employment of ISO 9001: 2015 to manage the product and service quality, the Company has a strong commitment to doing business on an honesty footing. Hence, the Company is continuously recognized and trusted by its customers as well as receiving the trust of other business partners.